Life is complicated.
Employee benefits don't have to be.
What Our Clients Are Saying
You guys are great! You make it so easy for us, and we never get any complaints from our clients!
- Steve (broker), NY
I love it how a real person answers the phone when I call, and everyone is always so nice!
- Larry (client's employee), ME
I had a baby and all of those bills made no sense to me, but you figured it all out and got them paid! THANK YOU!!!!!
- Sharlene (client's employee), TX
I can't believe how fast you guys are! I sent my claim in yesterday afternoon, and the money was in my bank account this morning! Thank you!
- Kevin (client's employee), CA
I recommend you to all of my patients. What you do makes so much sense, and I wish everybody had this plan!
- Dr. Nicholas (physician and client), LA
I was worried that our employees wouldn't like this plan, but they love it! Thank you for taking such good care of us!
- Dawn (client), IL
News & Insights
Welcome to the first blog from AHR! It is an exciting time to be in the health care and health insurance sector, in..
Read More →
Two separate studies conducted by two separate organizations in two different years came to the same conclusion: consumer satisfaction with individual policies..
Read More →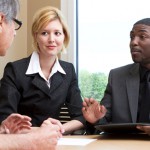 The most important element you can develop to communicate the language of trust to someone happens in the first 30 seconds of your..
Read More →